"Masha and the Plastic Palmtree team are amazing at what they do – from brand creation to product packaging design, website design, and beyond. We love working with them and will be working with them for a long time. We highly recommend them for any design or branding work!"

"Masha and Plastic Palmtree have become my go to creative agency for entertainment key art. I've worked with them on a number of campaigns for my TV series and they always deliver on thoughtful, elevated work from ideation to execution. Masha specifically has personally gone above and beyond in a number of ways, working tirelessly to raise the bar on unique, authentic campaigns." – Sarah Goodman Scannell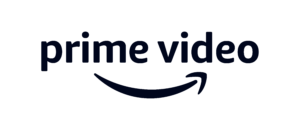 "Masha & Plastic Palm Tree have continuously exceeded all expectations. From packaging design, to social graphics, email templates and landing pages, this team has been and integral part of our company's marketing success. Not only is the work exceptional, but they are able to meet tight deadlines, quickly turnaround any revisions and attune to our style and flow in a way that I actually can't even comprehend! Talent and professionalism through and through! "

"Plastic Palmtree is the swiss knife of agencies. They are always there when you need them and they can creatively solve whatever project you throw their way. I am beyond pleased working with them and consider them a strong creative partner in this journey to be the #1 wellness Cannabis brand in the country."

"The key art is beautiful and unexpected. It's like no other key art I've seen and feel like it has truly magical quality to it".
– Jason Katims
Creator & Producer: As We See It, Parenthood, Friday Night Lights
"We really enjoyed working with Plastic Palmtree on our rebrand. They were super flexible with scheduling meetings, quick to answer our questions, and made us feel comfortable throughout the entire process. We will be using Plastic Palmtree for other projects in the future!"

"Plastic Palmtree is the only option for brands who want to make a statement in emerging markets."

"Masha and the team at Plastic Palmtree are visionary and extraordinary. They bring a beautifully refined esthetic to branding that is unparalleled to the industry."

"Plastic Palmtree is effective visual communication at it's finest, and their staff truly understands marketing from a strategic point of view – they provide valuable advice, they don't just hand off creative deliverables. In my book, 'Plastic Palmtree' to me means 'preferred partner!"
– Patricia Wayne, Product Marketing Manager: Oculus VR

"Plastic Palmtree's award winning team of creative professionals headed up by Masha Kupets Navarre are second to none. From breaking down our vision, creating concepts, delivering and executing the plan in timely manner, PP brings a large scale agency approach with a boutique feel. We could not recommend their services enough."

"I love working with Masha!! She has designed multiple movie posters for us as well as campaign materials. It's always a great process! She is incredibly talented, creative, and awesome to work with. She sends over so many great options, it's hard to choose just one. Usually we end up using more than one design! Masha also has a great team around her. Can't recommend Masha and her team enough!"
– Laura Boersma, Granfalloon Films
"Masha and the Plastic Palmtree team are amazing at what they do – from brand creation to product packaging design, website design, and beyond. We love working with them and will be working with them for a long time. We highly recommend them for any design or branding work! "
– Shuli Suman, True Science Laboratories
"Best agency partner in the business. Masha and her team are as good as they come."– Adrian Salpeter, Tony Award winning producer, Senior CD: Amazon Studios.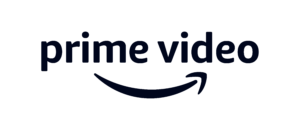 We build campaigns from the roots up.
---
We specialize in creating perfectly tailored, culturally-curated campaigns that empower brands to tear through clutter in the marketplace. For years we've been a trusted partner for entertainment and lifestyle brands, working on projects for established clients like Amazon Studios, Viacom, Modo, Papa & Barkley, Nat Geo, Madison Square Garden & more. As we continue to work in entertainment, we have also spent years investing in the emerging cannabis market. Today, PLASTIC PALMTREE collaborates with inspired entrepreneurs, investors, startups & growers who want to tap into our modern vision for cannabis.
LATEST AWARDS: Clio Cannabis, Communicator Awards, Davey Awards, and more.
Hit Us Up!